Sample Selection from our Extensive Catalogue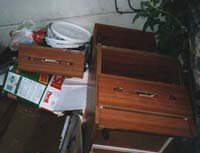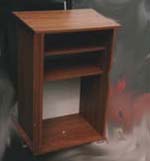 The Lewisham Ambassador
A best seller! Your choice of broken or missing drawer. Optional feature: time release scratches - a guarantee that you can take some of your tenants' deposit money.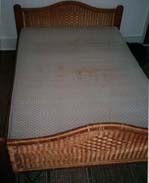 The LuxoWobble Bed
This low cost item may be legally be referred to as a bed in Estate Agents' blurb, making it an essential item for the Rigsbyesque bedsit. Despite this noble title, the LuxoWobble provides the maximum in discomfort coupled with an astonishing disregard for craftmanship. Every LuxoWobble bed has a 6 month Guarantee of failure - your money back if it isnt in pieces by the time your tenants are due to receive their security deposit.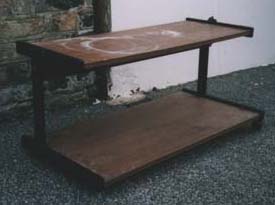 The Albatross
Is it a table? Is it a shelf? Whatever it is, it's completely knackered! What rented property would be complete without a thoroughly bizarre and useless object such as The Albatross? We guarantee that not only will your tenants be unable to identify this piece, but also that it will continually get in their way throughout their tenancy. Impossible to store, impossible to hide, this is one item you won't want to be without.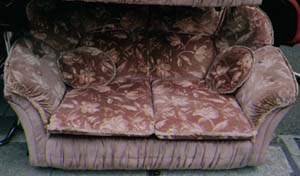 La Infestazione
A paragon of late 1970s design, this almost adequate setee will be sure to give even the fittest people spinal damage. Every inch of the garish fabric shields a spike, point or lump capable of ruining anyone's evening at home.